Emerald Velvet Accent Chair
EVC702011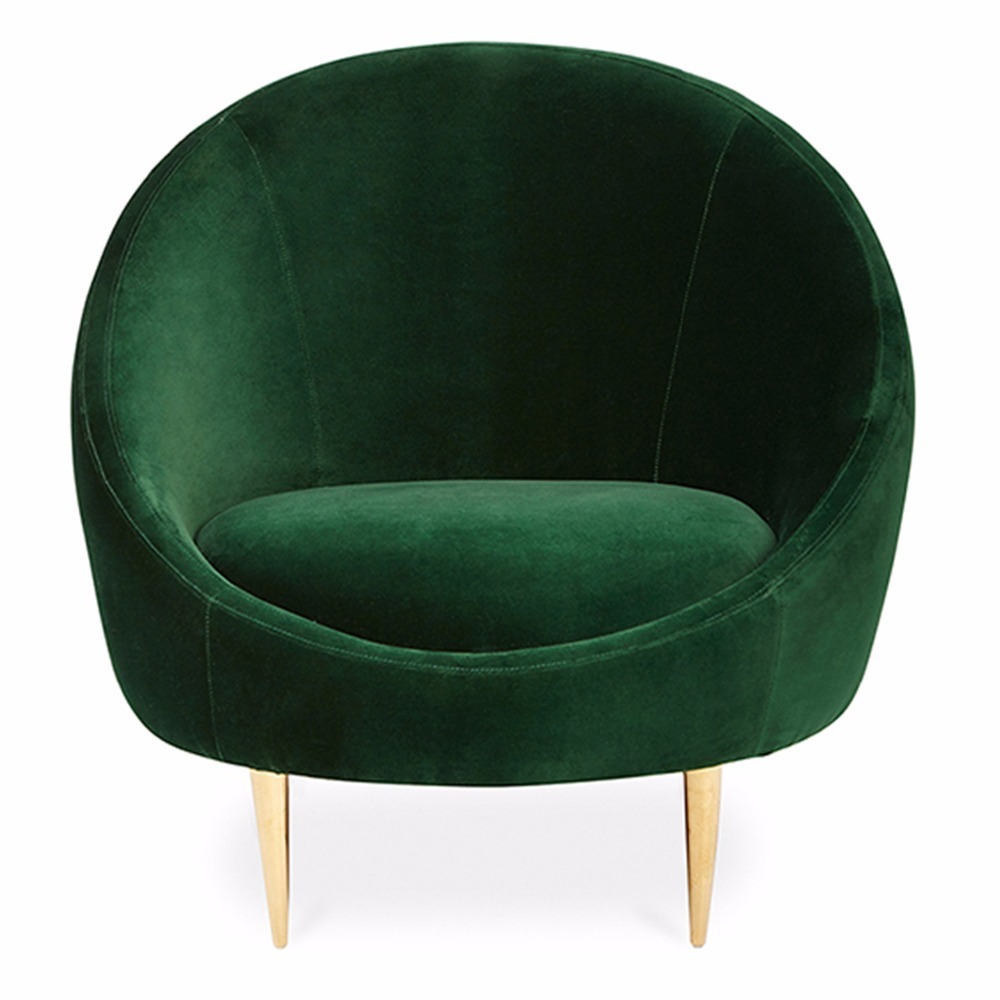 Emerald Velvet Accent Chair
Material: Wood, Brass, High Density Foam
Upholstery: Velvet
Color: Custom
Seat Construction: Web Suspension
Weight Capacity: 250 Pounds
Wood Type: Pine and Plywood
Leg Color: Gold
Warranty: 1 year
Dimensions:
Overall
29" H x 30" W x 30" D
Seat
18" H x 30" W x 21.5" D
Back Dimensions
13" H Legs
7" H
Overall Product Weight
26 lb.
Arm Height – Floor to Arm
23"
CARE

Please use only a damp towel to spot clean hard and woven surfaces. Do not use any type of cleaner that contains harsh chemicals as this may damage the finish. Please be sure to use a coaster or trivet (if applicable) under hot or cold items to protect the finish. If moisture touches a surface, wipe off immediately.
Reclaimed wood pieces by nature are distresses and porous, and have not been treated. Much like antique furniture, proper care of your piece will allow for a lifetime of enjoyment.

RETURNS
At DZIGN ROOM, we take design and craftsmanship very seriously and we want you to love these pieces as much as we do! Our items are carefully inspected prior to shipment, but damages do happen, and we ask that you inspect your pieces upon receipt and notify us of any damage within 48 hours; our team will promptly work on a replacement. DZIGN ROOM LLC does not accept returns or exchanges on the following items: custom upholstery, fabric or rug swatches, furniture, art, sale items, or items purchased at warehouse sales or pop-up shops, or gift cards. Backorder dates are subject to change. Furniture may take an additional 5-7 business days while in transit. If you have questions about shipping, delivery or returns, please see our Shipping & Returns page for our full return policy, call our Customer Care team at [email protected]